Latest News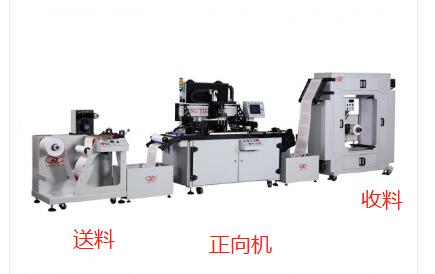 Lingtie machinery are consttantly innovatiing the technology.Product development then kicks off with the feedback received from customer development and this process goes on .Right-to-left &left-to-right direction roll to roll silkscreen printing machine .This is the Left-to-right direction This is the righ-to -left direction . View of the project above those layers of detail allows us to see the product as the customer would — in its entirety, rather than as individual components. That is the value provided by the Lingtie machinery 's customer-focused scenarios. However, as mentioned above, Roll to roll silkscreen printing machine with different direction not just a technology but rather a comprehensive,customer-centric approach to an organization's philosophy of dealing with its customers
BLUE WHALEXPO 2019-Lingtie
2019-09-10
The Shanghai expo-Blue whale Expo 2019 China,
Time: 219-07-10th - 12th.
We showed the 2 color screen printing machine roll to roll, roll to roll heat press, rewinding machines and the digital cutting machine
The visitors is not numerous, but we have some professional clients, who will come to our company to test the machine. because whom said the machine quality is good and pleased to cooperate with us in the future.