Latest News
This is new inspection deviation correction rewinding machine with the Angle of Inclination of inspection platform . it is either more comfortable or is very human ,The inferior-quality label can be easily selected out .Deviation correction function ensure the label roll rewind trimly after inspection .
Hungary Clients Visit
2018-06-27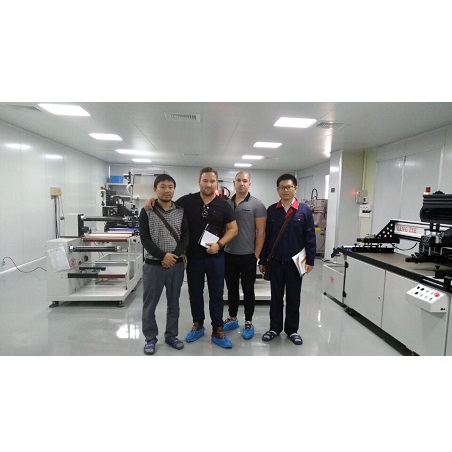 After spending a day together in 2016, we deeply felt the Hungarian's resolute attitude towards work , passion for life. We thanked them for their visit and made us know more friends.As a result, we reached a win-win situation after they bought a RFID roll to roll screen printing machine.