Latest News
This is new inspection deviation correction rewinding machine with the Angle of Inclination of inspection platform . it is either more comfortable or is very human ,The inferior-quality label can be easily selected out .Deviation correction function ensure the label roll rewind trimly after inspection .
India Famous Factory
2018-06-27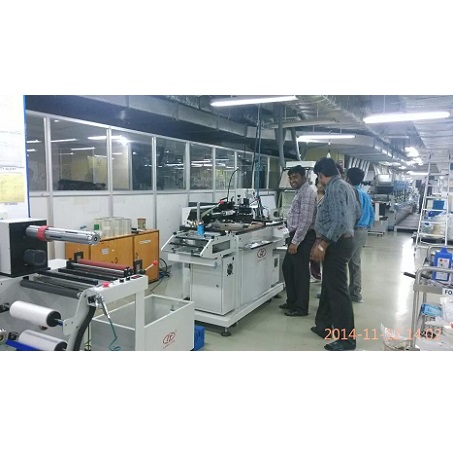 In 2014,A Big Printing Company in India purchased LTA-350 -- Mechanical Model Roll to Roll Screen Printing Machine , Printing Thermal Transfer Labels. Because of the Screen Printing Machine High quality and the trust to Lingtie Manufacturer, We are doing business on Printing Materials and other fields until today.