Latest News
Independent innovation can advance with the times. Lingtie (Xiamen) machinery always insist on innovation on roll to roll screen printing machine to meet real requirement of user . We can free adjusting the printing length of machine for the screen printing machine . Series of machine with width 300mm : 300mm*200mm 300mm*300mm 300mm*400mm 300mm*500mm 300mm*600mm Series of machine with width 500mm : 500mm*400mm 500mm*500mm 500mm*600mm 500mm*700mm 500mm*800mm 500mm*1200mm 500mm*1100mm Series of machine with width 600mm : 600mm*700mm 600mm*800mm 600mm*900mm With flexiable printing area .
India Famous Factory
2018-06-27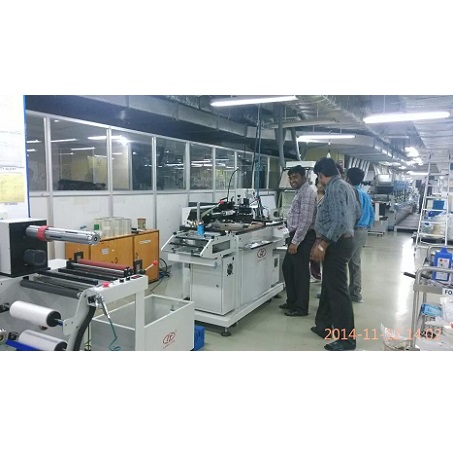 In 2014,A Big Printing Company in India purchased LTA-350 -- Mechanical Model Roll to Roll Screen Printing Machine , Printing Thermal Transfer Labels. Because of the Screen Printing Machine High quality and the trust to Lingtie Manufacturer, We are doing business on Printing Materials and other fields until today.