Latest News
This is new inspection deviation correction rewinding machine with the Angle of Inclination of inspection platform . it is either more comfortable or is very human ,The inferior-quality label can be easily selected out .Deviation correction function ensure the label roll rewind trimly after inspection .
Pre-shrink UV Curing Machine
The temperature of
the Unique Pre-shrink Curing Oven can reach 200 Celsius and carry several exclusive technologies for your special requests.
Brand:

Lingtie

Item NO.:

LTB-600

Payment:

T/T, T/C

Market Price:

$18000

Shipping Port:

Xiamen ,China

Lead Time:

10 days after advance payment
Product Name: Pre-shrink Curing Oven Series
The Parameter for one of Part---IR Hot Dryer
Inner loops: 60 meters

Temperature range: 37-140 Celsius (customized Temperature would reach to 200 )

Insulation Layer Thickness: 50 mm

Power Supply: 220 V, 22KW

Machine Size : 2830 * 1060 * 2150 mm
What kinds of main parts in the curing dryer oven?
Suction Motor: 6 sets

Frequency converter: 1 set

Temperature Controller: 4 sets ( 4 sides heating and control temperature independently )

Cooling Fan: 6 fans
How many Option functions the pre-shrink hot air dryer machine have?
Equipped with Laminating Device

Powered UV dryer Device

200 Celsius tunnel oven

Four sides heating and thermostats controller

Static electricity eliminating device

Web guiding device/correction device
The details for the Option Functions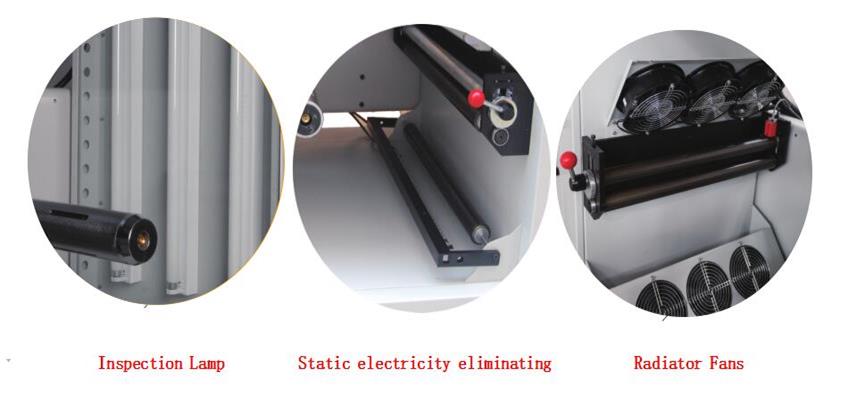 Features of the Pre-shrink Curing Oven Machine
Independent four digital display thermostats control the temperature of 4 sides respectively, making temperature control more convenient and accurate.

The imported photoelectric switch can sense any printed material and automatically track the speed of the press for running.

Adopt variable frequency converter, Shilin industrial control, brand motor, brand speed reducer, more accurate control, guarantee stable operation of the machine.

The exclusive suction tension, ventilation size, heating power (current) can be any stepless adjustment, easy to control the physical tension, to protect the printed material does not stretch and thermal deformation.

Exclusive installation of the insulation layer, so that a more balanced temperature. Reduce surface temperature, avoid operator burns, save power, save energy, and protect the environment.