Latest News
Independent innovation can advance with the times. Lingtie (Xiamen) machinery always insist on innovation on roll to roll screen printing machine to meet real requirement of user . We can free adjusting the printing length of machine for the screen printing machine . Series of machine with width 300mm : 300mm*200mm 300mm*300mm 300mm*400mm 300mm*500mm 300mm*600mm Series of machine with width 500mm : 500mm*400mm 500mm*500mm 500mm*600mm 500mm*700mm 500mm*800mm 500mm*1200mm 500mm*1100mm Series of machine with width 600mm : 600mm*700mm 600mm*800mm 600mm*900mm With flexiable printing area .
Automatic Label Counting Machine
Lingtie Machinery is a manufacturer of the Automatic Label Counting Machine in China for 15 years. We are an OEM factory also. Looking for agent or distributor all over the world.
Brand:

Lingtie

Item NO.:

LTD- 400B

Price Range:

800 - 3000/$1

Shipping Port:

Xiamen,China

Lead Time:

7 days after received 30% payment
Description of Automatic Label Counting Machine
The machine helps you to count the number of labels conveniently and fast, adopt different mechanical shafts or air shafts, interchange various core sizes, diverse of roll diameter and speed adjustment these units present the most versatile way to get the job done.
With an unmatched 2-Year Parts and Labor Limited Warranty, all Lingtie Machinery Co. Ltd. Produced Label Rewinding Machines design for worry-free 24/7 running.
Specifications for Automatic Label Counting Machine
Model : LTD -400A
Max. roll diameter: 450 mm
Winding speed :30 -120 meter / minute
Allowable Weight: 40 kg
Power : 0.12 kW
Power supply: 220
Packing Size : 94 x 65 x 58 cm
The Features:
1, the size of the rewinding shaft and the unwinding shaft could be different. (the core inside diameter is different )
2, the size of the rewinding plate and the unwinding plate could be different. (the label roll width is different )
3, the mechanical shafts or the air shafts are an option.
We can customize a particular machine for you basic on the below details.
Max.label roll diameter about your reel,
Approximate max.label roll weight of the reel,
Expected rewinding speed do you need,
Required unwind shaft diameter
Required rewind shaft diameter
If the Label Counting Machine require multi-diameter shafts which two diameter shafts most often use?
Label roll material? paper or PET film
the label material is transparent or not.
Relate rewinding machine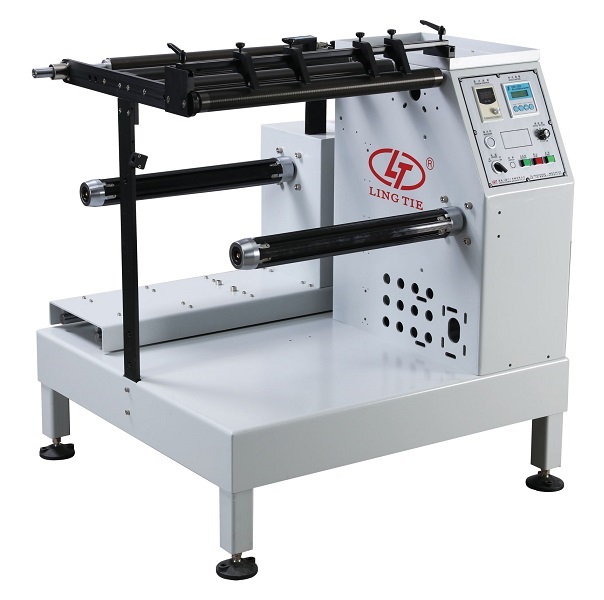 FAQ Details
1, Are you a manufacturer or a distributor?
---We are a professional manufacturer for 15-years in China.
----There are so many models of the Label Rewinder Machine in our workshop which ensure short delivery time and can reduce your waiting cost.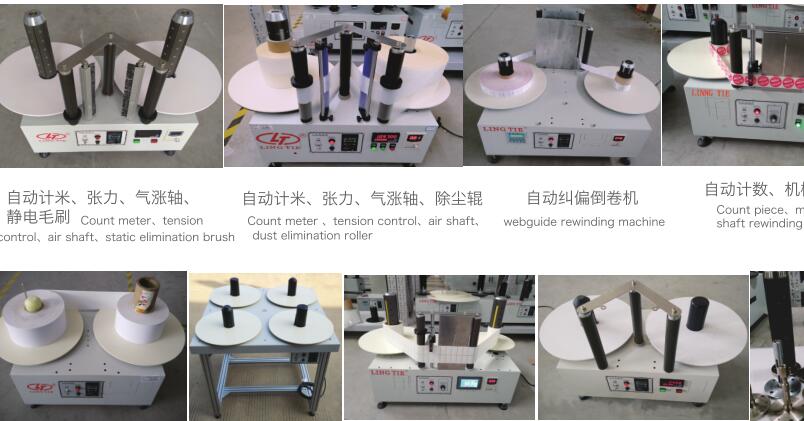 2, What kind of material does your Label Counting Machine rewind?
---Most of the material could be rewind in roll form, including the elastic material. Before your order, you can send me some samples is the best way.
3, What the maximum width of the material could be rewind?
---The standard width is 150mm, 170mm, 300mm & 600mm, and another width we can customize for the client.
4, Is there any additional function of your machine?
---Yes, Count Meter, Count Piece, Tension Control, Web guide, dust removing, Static Eliminating for an option.
5, How many sizes of shafts do your machine use?
---The standard shaft size is 25mm, 38mm, 76mm ( 3 inches), and another size we can customize for the client.
----There are two kinds of shafts for choose, air shaft, and mechanical shaft. ( air shaft need a compressor to expand)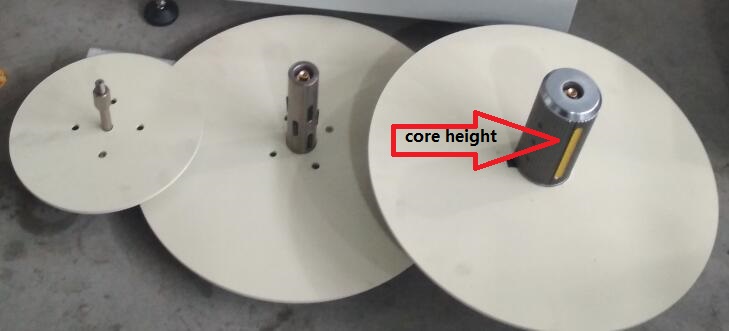 6, What is the maximum reel diameter of your machine?
----The standard reel diameter is 300mm, 350mm, 450mm, 550mm, 600mm, 650mm, 670mm.
7, What's the Label Counting Machine price?
----The price according to your side demands, and the price range: 800--7000 $
8, What are the Certifications of your machines?
----We have CE Certificate & ISO Certificate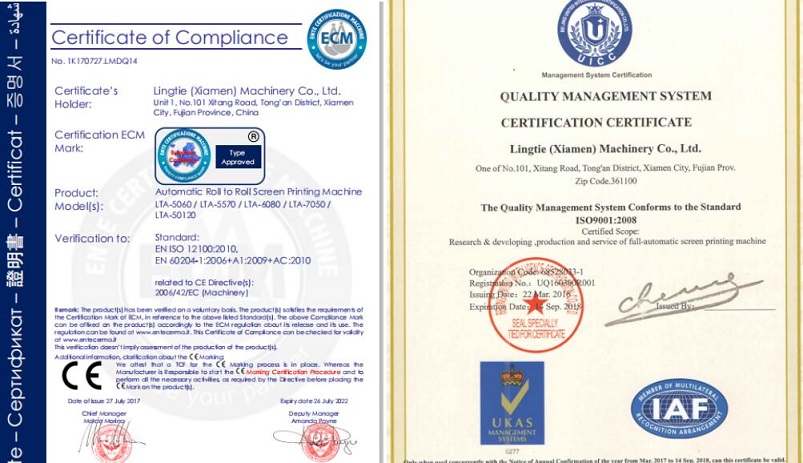 9, How can you promise that Each Component, 10-years non-rusting?
-----We have the Self-Machining CNC Center and each process under the strict quality control, which is one of the ------conditions that ensure the stability of the Laber Counter Machine
10, We supply OEM/ODM Service to the worldwide clients.